Softball Mon Men's 10v10 - E
| | |
| --- | --- |
| Start Date | Jun 5, 2023 - Aug 28, 2023 |
| Games Times | 6:30pm-9:30pm |
| Level of Play | E |
| Day of the Week | Monday |
| Location | Sports Park Tucson |
| | |
| --- | --- |
| Duration | 9 Weeks |
| Blackout Dates | |
| Format | 10v10 |
| Gender | Men's |
| Type | League |
Playoff Roster Registration Closes:
League Details
Our D Division Softball league is one of the most competitive levels that we offer. The E division would be for Intermediate level play and E/Rec would be for those who may be new to the game or new to the Park itself.
Registration for a particular division does not guarantee that you will stay in that division. The first week is "classification week" which gives us an opportunity to evaluate teams and move teams into different divisions if necessary. Any games that result in a team being moved from one division to another will NOT go on either teams regular season record.
For the final week, the top 4 play a playoff format for the championship. All the other teams play a regular game (this allows every team to play the full 9 weeks). If field space permits we "may" play a playoff format with more than 4 teams.
For Mondays, we usually only have 3 time slots for games, so we cannot guarantee that Men's division games will not overlap Co-ed division games. Please keep in mind that this will be true for playoffs as well, so a player that is on both a Men's team and a Co-ed team could be scheduled for a game with both teams happening at the same time.
Keywords: 10v10, Monday, Softball, Men's, Mens, E Division, Adult, League, Tournament, Intermediate
SCF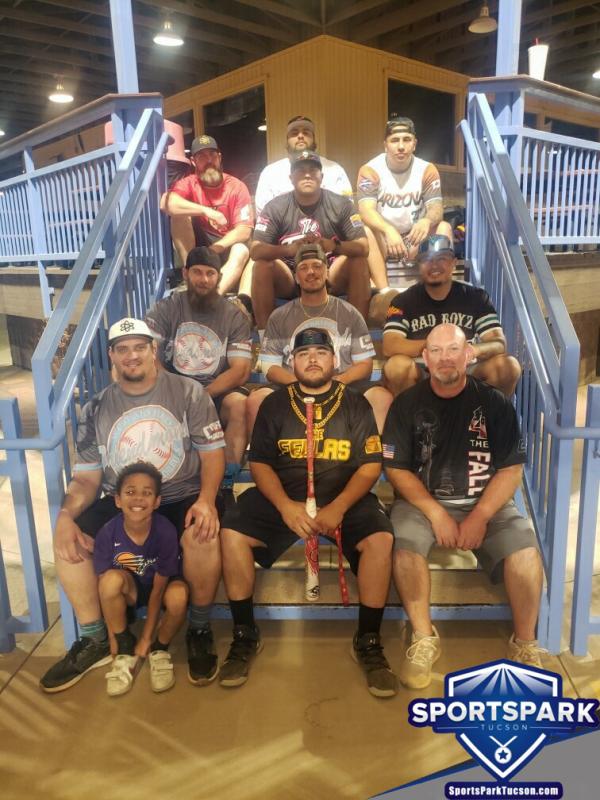 (Previous League Champions)
Payments
All Registrations must be Paid-in-Full 24 hours before the start date of the League/Tournament. This allows us to create a more accurate schedule. We will no longer be accepting Cash payments. Team Captains and Team Members can both make payments for their team online. This option is available for authenticated users under the "Registrations" tab. All Team Members will be required to create an account online and sign the participation waiver before they are eligible to play. All payments are made securely through PayPal and you do not need a PayPal account to pay through the PayPal website. PayPal has several payment options including Credit and Debit.
Schedules
The schedules cannot be built until we know how many and which teams are going to be registered and paid up. Registrations typically close 24 hours before the league start date. This is also the time that we start building the schedule, so the schedule is typically posted on the website 24 hours before the league start time. Only the teams that have paid will be added to the schedule.